March 15, 2021
·
11 min read
Everything You Need to Know About Personalized Videos
Personalized videos are a powerful way to capture and keep your audience's attention. Find out how they work, learn how they're made, and see examples.
Everyone likes to feel special. That's why adding details into a personalized video, like your viewer's name, company, or photo, is the perfect way to engage and delight your audience.
You can use personalized videos to increase email conversions, boost landing page sign ups, increase event attendance, make nurture more personal, improve customer satisfaction, and more.
Contents
1.1.1One-to-One Video
4.1Email
4.2Website
What is Personalized Video?
Personalized video is video that has been customized to each individual viewer. This is achieved by inserting personal elements such as the viewer's name, email, job title, profile image, company name, logo, etc. directly into the video.
In contrast to creating separate original videos for each individual recipient, personalized video leverages technology—a video personalization platform—to allow you to use the same video over and over again. The video has points within it that have been designated as fields where personalized elements can be inserted.
Watch and Learn
Vidyard's own video expert Blake Smith explains what personalized videos are and how to create an awesome one. He's joined by Mat King and the duo break down one of their favorite examples to showcase what a successful personalized video looks like.
A personalized video can go out to thousands of people, yet feel like each one was made from scratch. It's equal parts shocking and engaging, which leaves viewers wondering, "Did someone make that just for me?"
See It In Action
This personalized holiday video is a great example of what's possible with video personalization technology (just imagine your recipient's name in skywriting).
It netted us a 157% increase in our click-through rate when we sent it out.
Personalization technology can also be applied to videos that are customized not to an individual recipient but rather to a group, such as a company, industry, or vertical. These videos might include a company name, logo, or even text points specific to their use case.
See it in Action
In the example video below, the Vidyard team included a spot to personalize the video not for the viewer, but for their company.
In the shot with the whiteboard, there was a space to personalize the company name and change the three key takeaway bullets to make them relevant to that company.
This meant that one video could be sent to multiple people at the same organization, and easily shared amongst recipients.
What Personalized Video Isn't
One-to-One Video
A one-to-one video is created from scratch for each viewer, whereas a personalized video (using our personalization technology) is one video containing fields for personalized elements, that is then replicated for each new viewer.
Although both types can be highly useful for salespeople, one-to-one videos can be created with a free tool like Vidyard's chrome extension to record and send a completely personal one-to-one video to each prospect to book a meeting, offer a mini demo, explain a contract, or hand an account off to customer service.
Personalized video takes a little more work to produce, but once created, they can be stored in a video library for quick sends to larger lists of leads. Personalized videos are more scalable than one-to-one videos, though both are (of course) highly personal.
See it in Action
The one-to-one video below was created by Vidyard's Sales Coach Jacob Fernandes to send to a contact. A name appears on the whiteboard Jacob's holding in the video because he wrote it out by hand specifically for that particular recording.
Video Created for the Industry or Vertical
Another option that is personal, but not personalized, is to create a video that's specific to a use case, industry or vertical. This strategy can be quite scalable for marketing teams on a budget and can work well for account-based marketing (ABM).
However, because this approach actually means creating separate videos from scratch—rather than applying personalized video software to change elements within the same video—we don't consider it true personalized video.
Benefits of Personalized Videos
We live in a world where we're bombarded by thousands of marketing messages every day. For marketers and salespeople, that means it's tougher than ever to stand out, keep audiences engaged, and build memorable relationships. But by treating each prospect and customer as an individual, personalized video can help you connect.
Benefits of personalized videos include:
Breaking through the noise
Higher email open rates
Higher click-through rates
More engagement
Builds relationships
Why does personalization work so well? As the motivational guru Dale Carnegie said, "A person's name is to him or her the sweetest and most important sound in any language." People crave personalized experiences. A massive 58% of consumers say that a personalized experience is very important when purchasing from a company, according to Salesforce.
And marketers are giving them what they want: 92% of marketers report using personalization in some way. For most, this doesn't go beyond the basics (*inserts first name into email greeting*).
While using personalized elements taps into people's desire to be acknowledged, doing it through video intrigues them. Many people will watch the entire video just to see where the personalization pops up again.
But it's not just a novelty. Personalizing an offer increases click-throughs by 202%. Meanwhile, in an experiment from SalesLoft, 75% of late-stage prospects who received a personalized video became closed won deals before quarter's end. And, an insurance company found that customers who watched personalized videos renewed at a rate 12% higher than those who didn't.
Combined, personalization and video in an email are a fascinating outreach combination.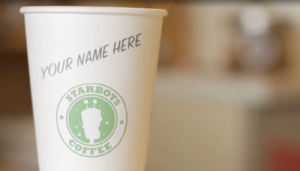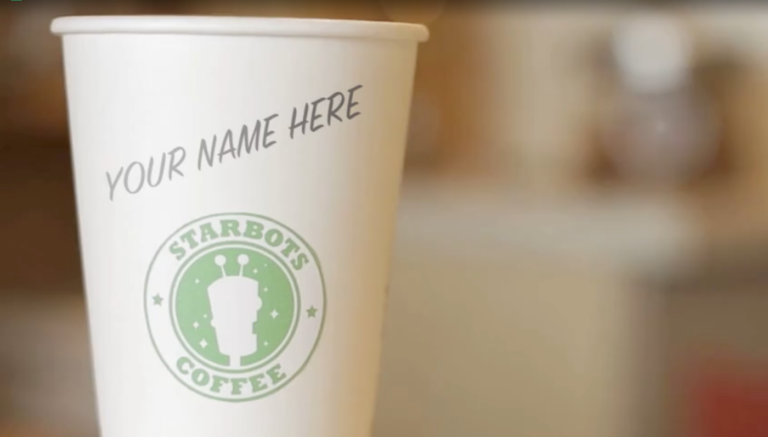 Get Your Own Personalized Video Campaign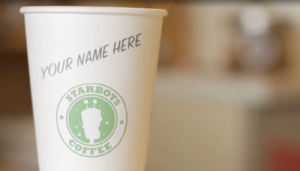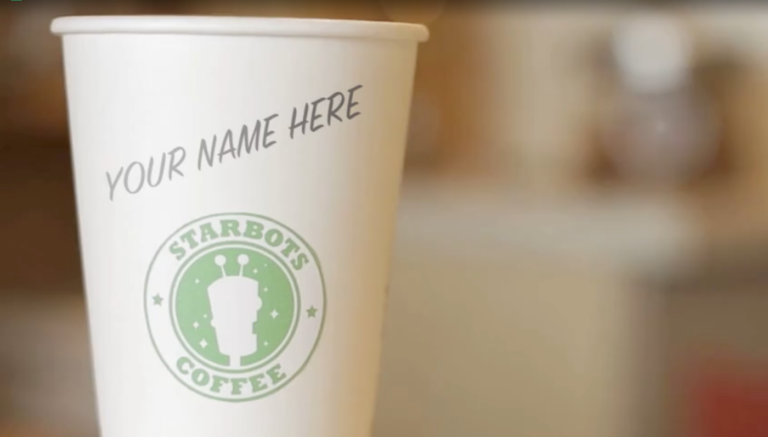 Capture attention and stand out by weaving individual viewer data (like names) right into your video.
Learn More
Here at Vidyard, we've seen staggering conversion increases when using video personalization. Compared to campaigns featuring generic thumbnails and unpersonalized content, our personalized video campaigns have produced excellent results. One of our personalized holiday videos generated an open rate 35% higher than industry average and a click-through rate 157% higher than industry average. And that's just the start.
Getting and keeping your audience's attention serves a larger purpose—building a relationship. By personalizing videos, you build one-on-one connections which can make viewers feel more positively about you and your product or service.
Boston University, for instance, reported that its emails with personalized videos had a 49% open rate—more than double the average for the education sector. That meant an additional $22,000 in donations from one of their campaigns, but it also meant that 1,000 people gave money to the university for the very first time.
And Marketing automation provider Act-On, found that personalizing its videos resulted in more recipients actually viewing the content. Nearly twice as many people watched Act-On's entire personalized video than typically watched other videos of similar length. Those viewers also spent 62% more time than average on Act-On's campaign landing page.
Tradeshift, the leading global supplier collaboration platform, saw its click-through rate increase by 10x for its 2015 personalized holiday campaign, as compared to a similar campaign in the previous year that did not feature personalization. In turn, it led to a 231% jump in page views and an 88% increase in eBook downloads over the previous campaign.
Personalization Methods
On the more technical side, there are a couple of different ways that personalized videos can be created and set up.
Traditionally Personalized Videos
Videos created using "traditional personalization" have been pre-rendered in a batch based off of a list of recipients. They're a good fit for large email sends, like a thank you video sent to a list of conference attendees.
They also offer more control over what can be personalized and what the finished product looks like, including the ability to add texture, depth, or other visual effects to personalized elements. This is because traditionally personalized videos are set up using video editing software (such as Adobe After Effects) and a video personalization platform (such as Vidyard).
For example, a traditionally personalized video could have the viewer's name appear in realistic skywriting or as icing on the top of a cake.
Learn more in the technical guidelines for traditionally personalized videos.
See it in Action
In the video below you can see some of the effects that are possible with traditional personalization, such as motion tracking, motion blur, and textureded effects that make the text feel like it's part of the in-video environment (like the name in graffiti).
Real-Time Personalized Videos
Real-time personalized videos are individually generated. This means that every video you send requires information from a form to determine the personalized elements for that video.
Because they have to be rendered one-at-a-time, real-time personalized videos are not well suited to large email sends, but they are ideal to be sent out one at a time by sales or customer service reps. Unlike the traditional method, real-time personalized videos can be used on websites and landing pages, where users can fill out a form for themselves. If they have cookies enabled, they will be automatically recognized the next time they visit.
See it in Action
This is an example of a what a form used to generate a real-time personalized video looks like. The fields on the form would differ based on what elements of the video were being personalized.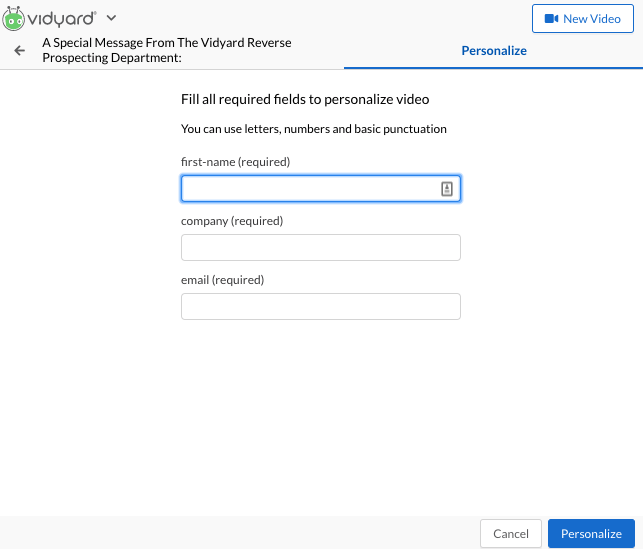 The personalized elements in real-time videos are less flexible. Because the effects are autogenerated, customization of the personalized element is limited in terms of font selection and placement. It tends to look more flat, so it isn't convincing for three-dimensional objects.
For example, a real-time personalized video could have the viewer's name appear on something like a certificate or an airplane ticket but not on a textured surface like ketchup or a moving flag.
Learn more in the technical guidelines for real-time personalized videos.
See it in Action
The Vidyard team created a real-time personalized video for all employees to use when responding to cold prospecting emails from other companies. It encourages the viewer to try adding a video to their sales outreach.
The video was set up to use real-time personalization so that employees simply have to select it from their Vidyard library when sending their reply and fill in the brief form with the relevant personalized fields.
Then voila: A video personalized to the viewer, ready in a matter of seconds. The example below has been personalized for "John Simpson."
Where to Use Personalized Videos
There are no rules about when and where to use personalized video, only possibilities. You can improve your performance at practically every stage of the funnel, from marketing through to customer success.
There are plenty of opportunities to incorporate personalized videos into your existing marketing and sales programs.
Email
Personalized video is a great way to give your email marketing a boost. Increase email conversions by sending personalized videos. Personalize your event invites, nurture emails, product announcements, holiday videos, terms of service announcements, and more.
If your video platform is integrated with your email platform, this is easy: The real-time personalization engine can pull contact, account, or campaign data about recipients directly from your customer relationship management (CRM) system.
Website
Increase website conversions by inserting personalized videos into your product pages or on your home page.
For inbound marketing, you can gate your video with a form that collects information that you can then use to personalize the video. Or, for return visitors, you can automatically personalize the videos if your marketing automation system recognizes them based on their cookies and email address.
ABM and Sales
Running an ABM program? Arm your sales teams to crack their top accounts with videos that can be personalized at the touch of a button. Sales reps can send videos through the CRM and it'll insert personalized elements, saving them time and increasing response rates.
Customer Service
Make your on-boarding as inviting as the sales process was with personalized welcome and onboarding videos that include your new customer's name and company logo. You can also personalize your renewal reminders, product release announcements, and yes, holiday videos.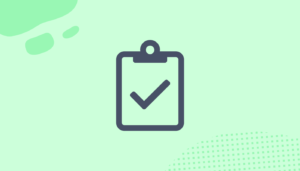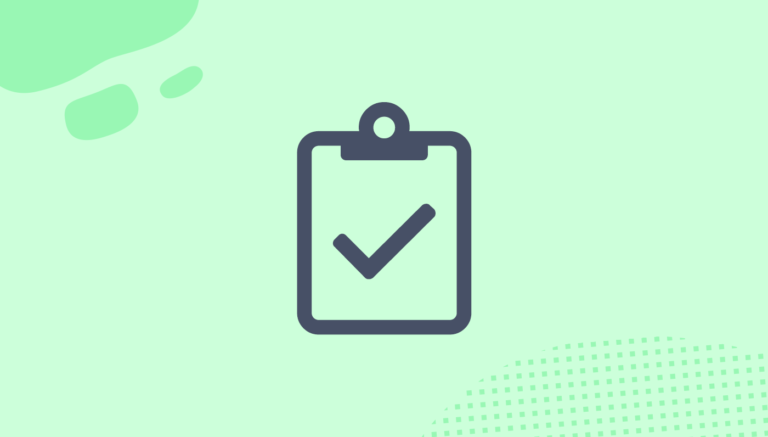 Get the Personalized Videos Checklist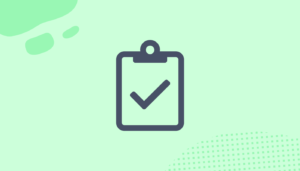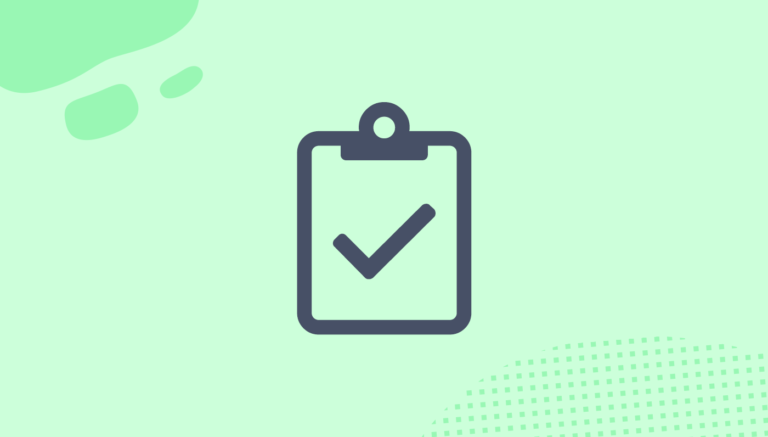 Want to make a personalized video? This list covers all the things you need to know to get it right.
Get the List
How to Make a Personalized Video
Personalized video platforms (like Vidyard) will help you create your own original video in which you can insert personalized elements like names, titles, company names, and company logos that are stored in your marketing platform or customer relationship management (CRM) system. Some production companies and video producers have also been trained in the art (and science) of personalized video.
We recommend working with an expert, but here are three things to keep in mind if you're planning to create a personalized video.
1. Personalized Video Pre-Production
Review your video platform's personalization engine guidelines so you know what's possible, then indicate in your script and storyboard anywhere that you plan to personalize something. This is your opportunity to really wow your audience, so get creative when planning your personalized points. You'll also want to make sure they make sense within the larger story of your video, and not just jammed in there as a gimmick.
Practically, it's easier to customize lighter colored objects, that stay static, on flat surfaces. Make sure the object is large enough for viewers to notice that it's been personalized.
2. Personalized Video Production
Follow your storyboard and shot list just as you would any other video.
Make sure you get a clear, static shot of each personalized object—we recommend medium shots or closeups for objects that fill less than half the screen and wide-angle shots for elements that take up more of the frame.
When shooting your personalized video, don't forget about the thumbnail. Ultimately that little picture is what will entice viewers to click play so choose an intriguing image and focus on getting a clear shot of the personalization in a moment of stillness. It's also important to note that your play button will take up some significant space in the middle of your frame, so place personalization and other elements (like faces) off to the side.
3. Personalized Video Post-Production
I cannot stress this enough—have your video editing team review the personalization guidelines again before editing the project in the post-production software Adobe After Effects. Once you're ready, submit the video to your video platform's team for process and rendering.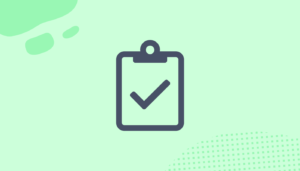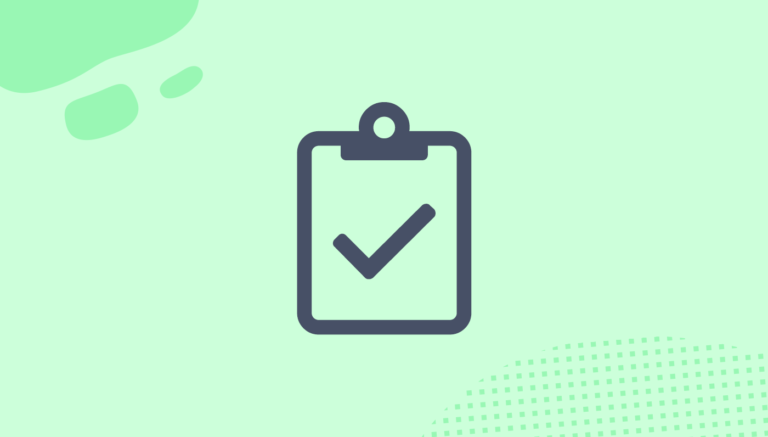 Get the Personalized Videos Checklist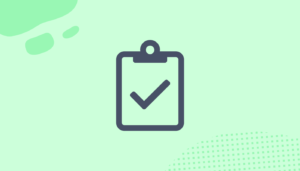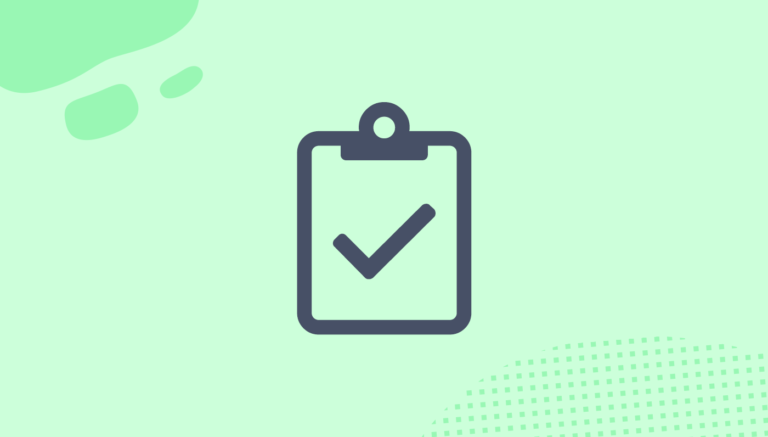 Want to make a personalized video? This list covers all the things you need to know to get it right.
Get the List
Personalized Video Best Practices
Effective personalization takes careful planning. You shouldn't personalize everything, but you should personalize more than one thing. Four to six moments throughout a video is ideal.
A good rule of thumb is to personalize one thing at the beginning of the video, so audiences know what's going on, one thing in the middle, to sustain attention, and at least one thing at the end, to reward viewers for having watched all the way through.
The more closely those personalized items are tied to the message, the more effective the video will be. Placing your client's name and face on a billboard is interesting, but if you put them on a billboard in a video that's about how they went dark on you and now you're searching for them, it makes a powerful point.
Hot Tip
While personalized video is a kind of video in and of itself, it can also be combined with other types of video to meet different goals. For instance: You can personalize a culture video or a promo inviting people to attend an event.
Learn more about the different types of video so you can decide what kind of video you want to personalize.
Personalized Video Examples
Here are great examples of how leading B2B companies have used personalized video and the results they've seen.
PortoBay Hotels Increases Average Viewer Attention Rate 70%
PortoBay Hotels and Resortspulled off an incredible feat. They more than doubled their normal viewer attention rate in what otherwise might have been a boring video: A GDPR-mandated update to their terms and conditions.
"We knew we had a very big challenge surrounding GDPR legislation and we wanted to do something different to make sure our message not only reached our target audience but stood out against the flurry of GDPR messages people would be receiving," says Marta Uceda, Marketing Assistant at PortoBay Hotels and Resorts.
DoubleDutch Supercharges Event Invites
The event management software DoubleDutch (now owned by Cvent) made its event invites more alluring by adding viewers' information to the invitations and passes.
Amnesty International Earns an 83% Click-Through Rate
Amnesty International Canada used personalized video to engage and retain its existing donors. This thank you video inserted the viewers' names as well as their contribution to the cause, and made a clear and salient connection between their effort and the overall program outcome.
Norton Makes Explanations Personal
The security software provider Norton inserted personalized elements like the viewer's name and a screenshot of their websites into its explainer video. Their use of both text and image-based personalization upped the wow factor.
Marketo's Personalized Event Invite Increased CTR 144%
When the Marketo team used a personalized video to invite people to Marketo Summit, the email generated a 36% increase in open rate and a 144% bump in click-through rate (as compared to other emails the team sent to promote the same event).
Personalization is the key to viewers' hearts. It increases opens, clicks, and conversions, and with traditional and real-time personalization option, it's possible to do both at scale and on a very personal level.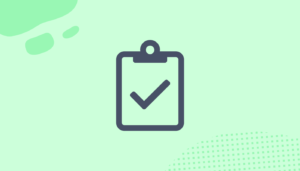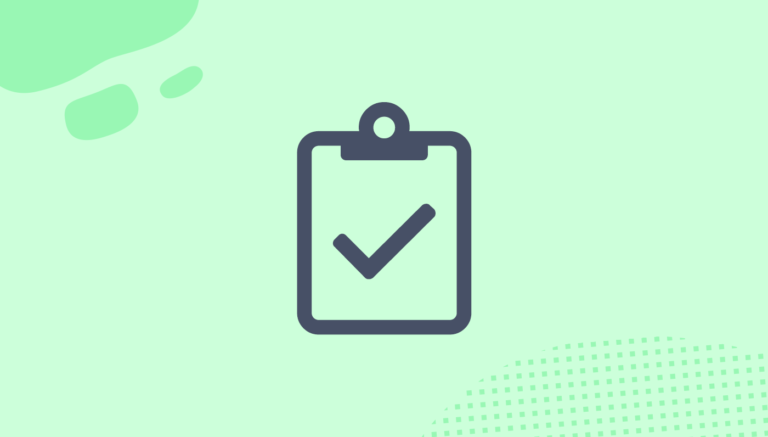 Get the Personalized Videos Checklist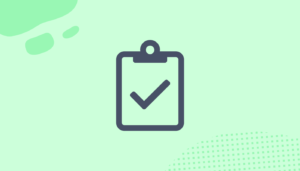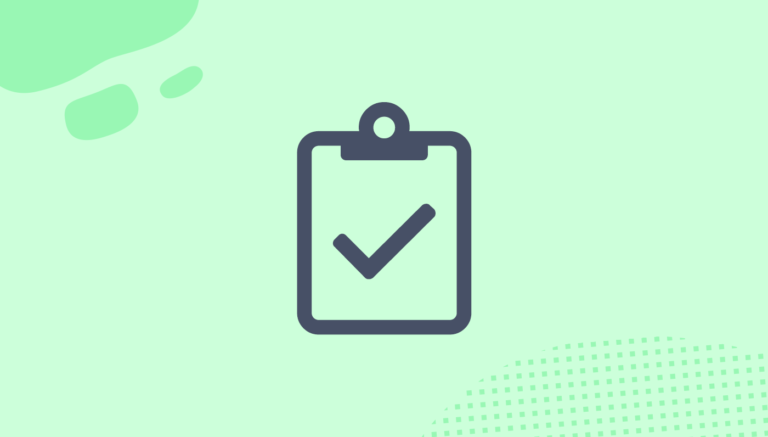 Want to make a personalized video? This list covers all the things you need to know to get it right.
Get the List
This post was originally published on November 20, 2019. It was updated on March 15, 2021.